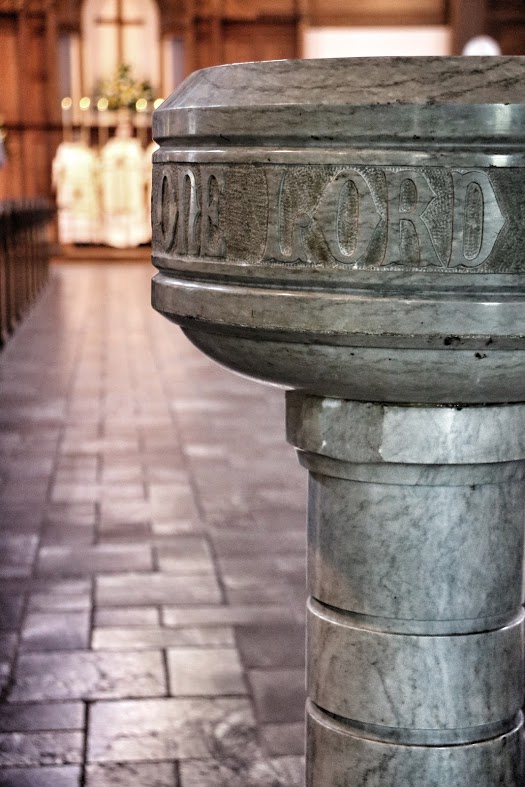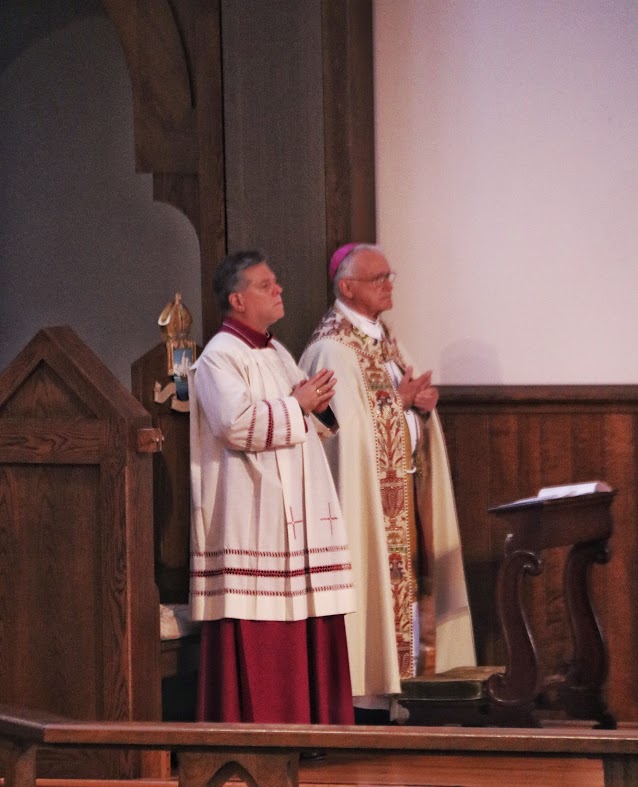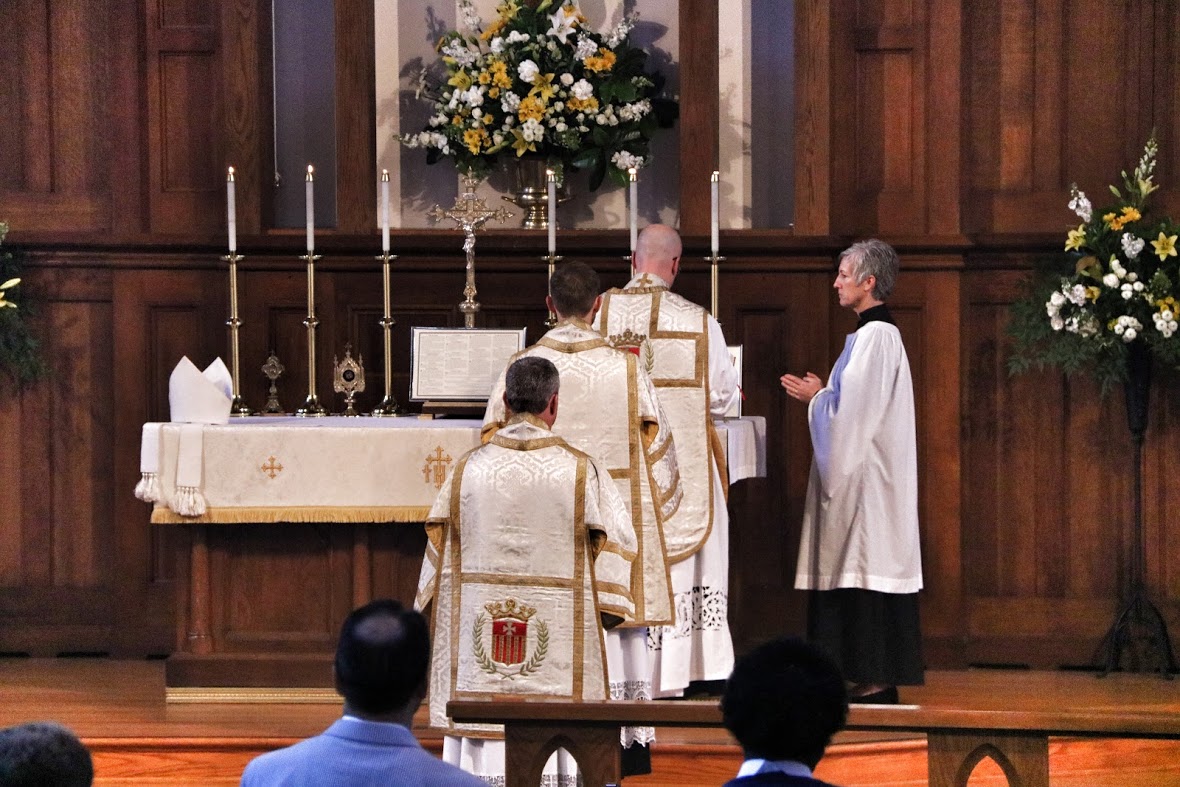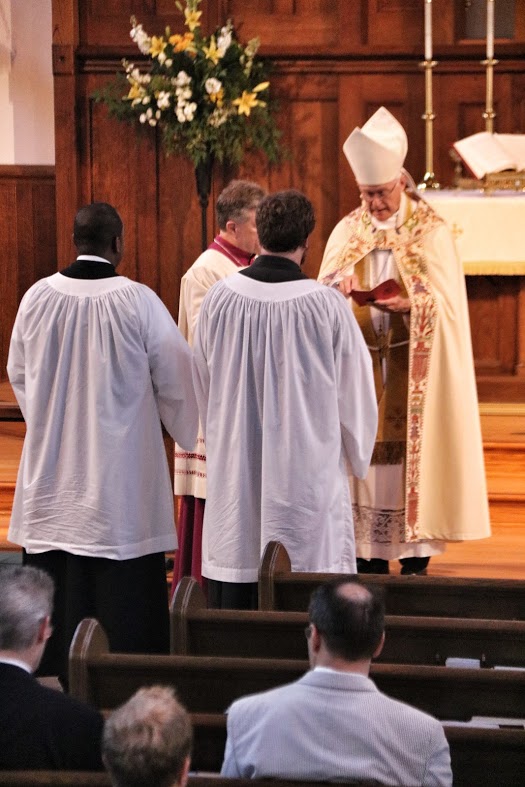 The Annual Meeting of the Confraternity of the Blessed Sacrament will be at St Timothy's May 27-28, 2016.
Friday, May 27 2016
7.00pm Welcome Reception
8.15pm Compline
Saturday, May 28 2016
8.00am Morning Prayer
8.30am Annual Meeting of the CBS
10.30am Solemn High Mass, Procession, and Benediction of the Blessed Sacrament
Mass setting: Schubert, Mass in G with strings
Preacher: The Right Reverend Dorsey Henderson
12.30pm Lunch
Click here to register for lunch.
Local hotels
For more information, logistics, & help
Contact Fr Steve Rice
Directions
St Timothy's is located off Business Interstate 40 in Winston-Salem, NC.
From Business 40, take Exit 3A (Knollwood).
If you are traveling east, right right on Knollwood. If you are traveling west (from Greensboro), turn left.
Parkway Drive is on the left (past Arby's and Subway). You will see the ubiquitous Episcopal Church sign.